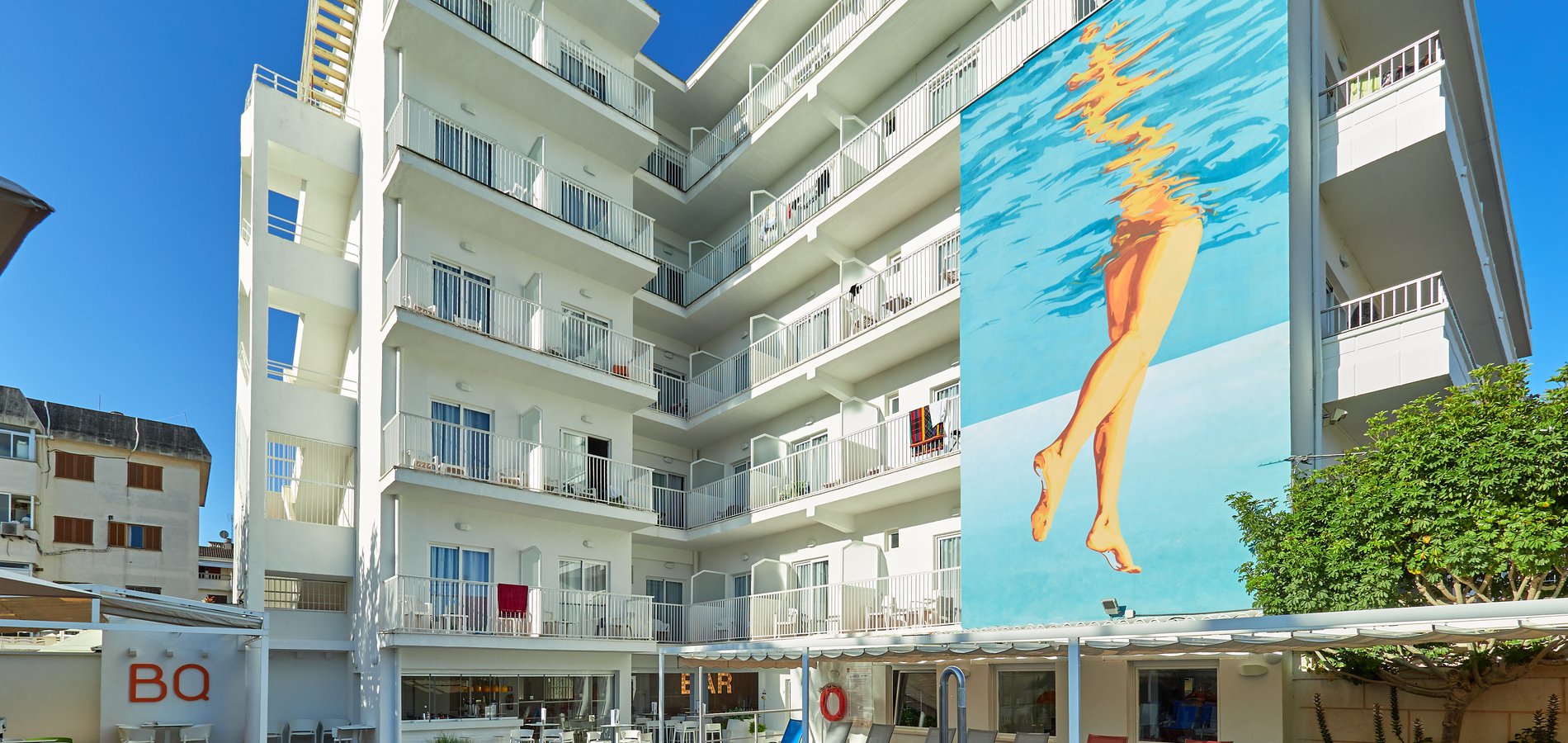 BQ Carmen Playa Hotel Adults only's Map
Map Hotel Playa de Palma
Los BQ Hoteles han sido diseñados para garantizar una experiencia única de descanso y bienestar. Ideal para cualquier tipo de viajero: parejas, familias con niños, negocios. Con una atención personal y para que disfrutes de cada momento de tus vacaciones. Elija el que mejor se ajusta a tus necesidades y en la localizaciones más extraordinarias del Mediterráneo o Andalucía.
Unbeatable location
Playa de Palma is just 10 minutes away from the Airport and 20 minutes from the capital, making it the ideal location for anyone that wants to enjoy and discover our island. The beach is almost 6 km long, and its crystal-clear waters and fine white sand make it one of Europe's finest. Its shallow-water beach, as well as all the safety facilities, kiddy parks and numerous amenities make it the ideal spot for youngsters to have a great time. Playa de Palma also has over necessary services for water sports, bicycle touring, horse-riding and golf. In the evening, the extensive offer in terraces, discotheques and pubs means that you will always find the type of atmosphere that you like. This all makes Playa de Palma a veritable paradise.
Location
The BQ Augusta is strategically located just 5 km away from the centre of the city of Palma de Mallorca, in a quiet residential area with ready access to many of the city's main tourist attractions.